On Friday night, the Rowing team was happy to have our annual call-out meeting at the beginning of the semester. We welcomed a handful of interested students and taught them more about what rowing is all about and how to take a stroke on an erg (rowing machine).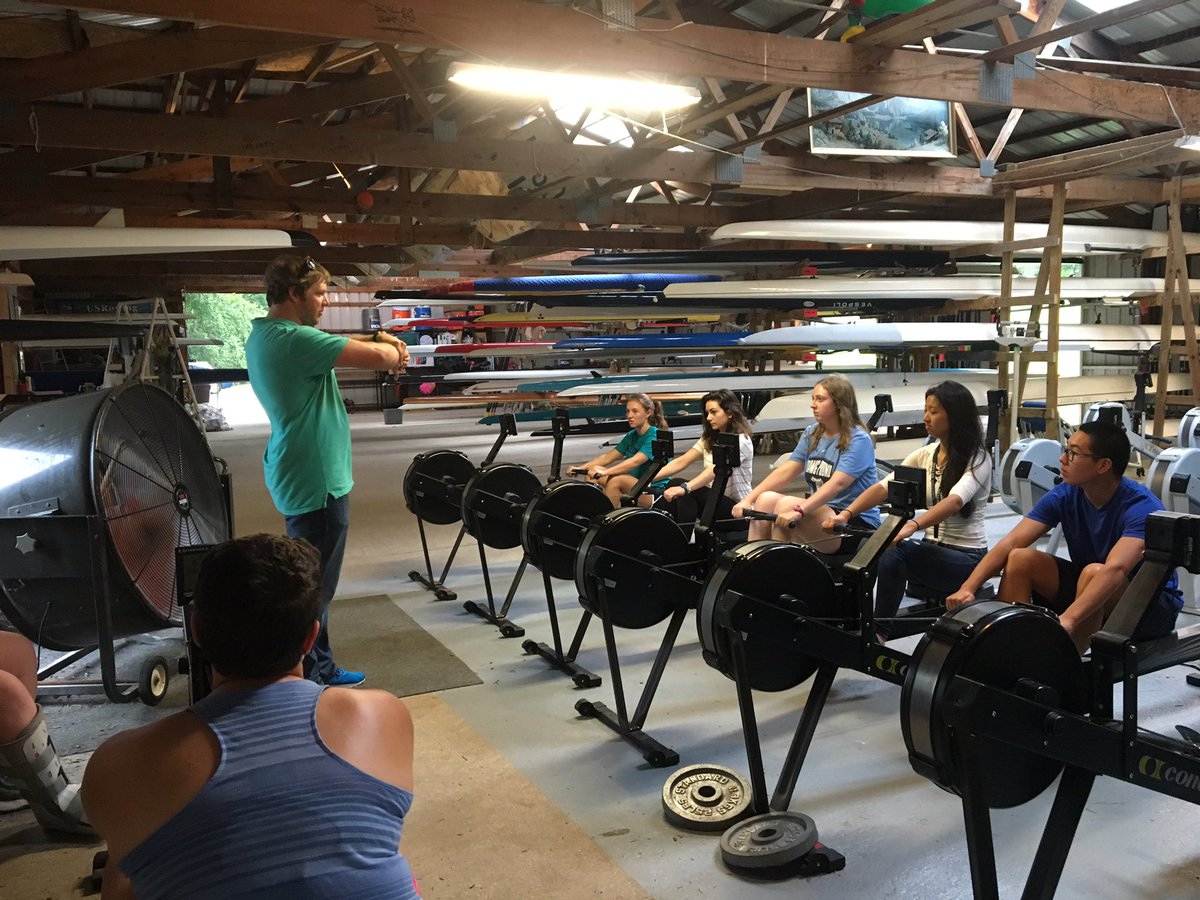 Coach Stephen Eckstein can be seen here explaining the proper motions to our novice as varsity member Maggie Jensen demonstrates the motions in front of them.
Despite the stormy weather and the rain that's been relentlessly hitting Indianapolis the past few days, our varsity members still got some work in as they teamed up with the novice for a short 1000 meter relay. The novice and varsity pair took turns erging every 250 meters.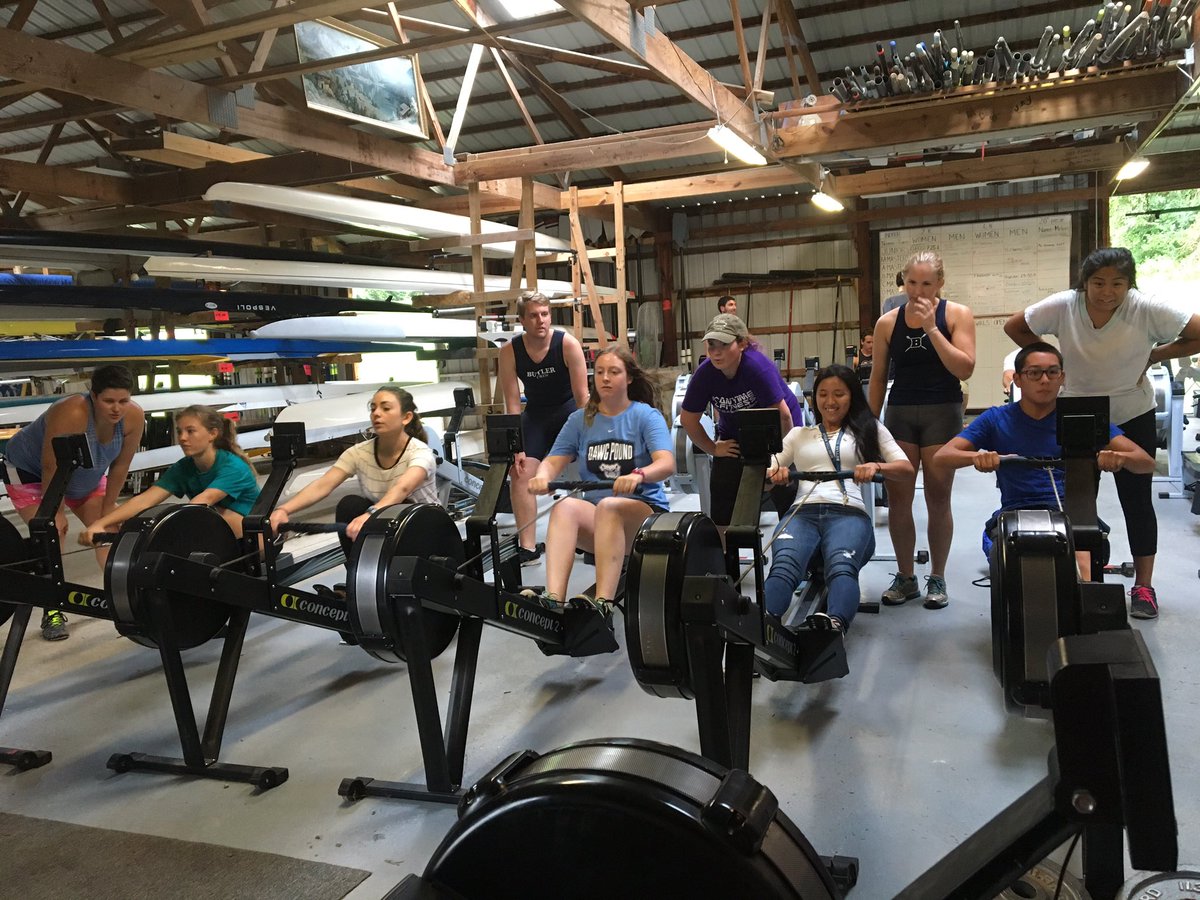 Interested members who missed the call-out meeting on Friday and would like to come out to the boathouse and learn more about the sport are more than welcome to come out on Monday for our first practice of the week. Students are asked to wear athletic clothes and meet in front of the HRC at 5:30pm in order to organize carpool groups.
Row Dawgs!
Follow us on Twitter or Like or Facebook page. Contact the club at crewclub@butler.edu.

Save