The Butler Equestrian team wrapped up a great season at St. Mary of the Woods March 3-4. The weather was beautiful and we were able to compete outside for the first time this year!
Saturday
Taylor 2nd place Novice Flat
Abby 5th place Alumni Flat 1st Alumni Fences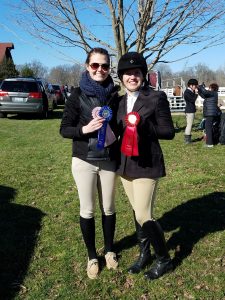 Sunday
Ally 5th Intermediate Fences and Flat
Taylor 4th Novice Fences
Abby 3rd place Alumni Fences 4th Alumni Flat
Kate 2nd Beginning Walk-Trot-Canter
ON TO REGIONALS!