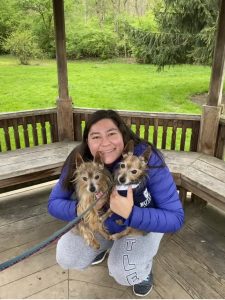 Nicole Eckert
Email: nreckert@butler.edu
Year: Sophomore
Majors: Accounting, Multi-Lingual, and International Business
Nicole is from Orland Park, Illinois and her riding experience consists of riding trails for friends' birthday parties. Nicole joined BUCE last year (2020) and started riding seriously for the first time. She is new to the sport and is welcome to help anyone who new and interested in joining the team. Nicole is very excited start this season and meet new people!