The Butler hockey team is proud to announce the addition of two new coaches for the upcoming 2018-2019 season.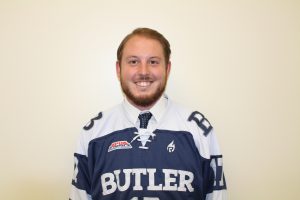 Eric Gentry will join the coaching staff as an assistant after playing for Butler the last three years, including serving as captain last year as a senior. Gentry will be running the defense this season in his first ever coaching position. He has grown up in Indianapolis and last played for the Indianapolis Jr. Ice AAA before the Bulldogs.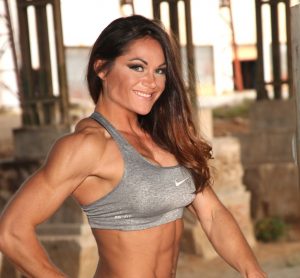 Jacqueline Sobotka is also joining as the team's first ever Strength and Conditioning coach. 
Sobotka brings a variety of performance training skills and eight years of industry experience covering personal training, public speaking, strength and conditioning sports performance, life coaching, nutrition consulting, and a variety other areas of fitness, sports and business. She is also an Optimum Nutrition Sponsored Athlete and has been for the last 8 years.
As the Strength and Conditioning coach for Butler Hockey, Jacqueline has designed and implemented sports performance training systems for the Student Athletes for use during the summer months and will continue throughout the school year. As a leader in the Indianapolis Community, she's involved in numerous developmental initiatives integrating fitness, nutrition, wellness and sports training. She is currently the founder of Lady Leader Lifestyle, a fitness nutrition coaching company focusing on the developing and supporting women leaders.
Sobotka received her bachelor's degree in Health and Science from Ball State University in 2010. Sobotka plans on furthering her education to stay up to date on the latest research.
Both coaches will be instrumental in helping the Bulldogs continue in the right direction in the upcoming season.