The Butler University hockey team is proud to announce that an agreement has been reached with a new head coach in Jeff Gasior this week. Jeff recently held High School hockey coaching positions with Carmel, Zionsville, and Noblesville. Prior to his work with these teams, he served as Purdue's head coach during the restarting of their program. He has also held coaching positions with other programs, which include the Indianapolis Inferno, Arapahoe Ice Warriors (Midget Major AAA in Colorado), and served as the Indiana Ice USHL Futures Tournament head coach a few years back. Take a look at this short Q & A to learn a little more about Coach Gasior!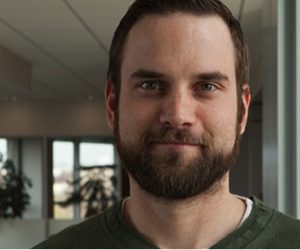 What kind of coach would you describe yourself to be?
I am a strong believer in preparation and discipline. I will make sure our team is ready for every team that we play and will have a game plan in place every time we step on the ice. Our focus will be on playing strong defensive hockey while also speeding up the game and forcing teams into playing our style and pace. Our team will dictate the play from whistle to whistle and force teams to defend us for an entire game.  While winning games and building a championship program will be a major focus, ensuring that our student athletes graduate from the best University in the country is first and foremost. Making sure our fans and alumni our proud of the way we represent this University and help any student athlete find a viable career path after their individual hockey career is over will be a major focus as well. This is the type of coach I will be and the expectations can be set high for our program as of this moment.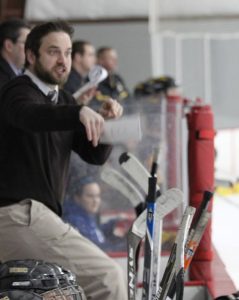 What are you looking forward to most in being the head coach of the Butler University hockey program?
I look forward to restoring Butler as a national contender and building on our successes year over year. Knowing the championship pedigree that Butler has and building off of the national championship team of 2000. Instilling the Butler Way in everything we do, both on and off the ice will be our main focus from day one. These are the items myself and our staff will be most looking forward to.
What team are you looking forward to playing the most? Why?
I am truly excited to play against Ball State's hockey program. Knowing a few players on that team and the coaching staff well it should make for a great rivalry starting next season. In addition to establishing that rivalry, I also look forward to our home opener against Notre Dame, anytime you get a chance to beat a program like ND you have to be excited.
What should Butler Hockey fans expect from the team this upcoming season?
A 100% commit to providing our fans with the best hockey possible, a work ethic on the ice like never seen before and the ability to be proud of our student athletes in both the classroom and on the ice. The Butler Way will be established early on with this team and fans should expect to be involved in everything we do. Building our fan base and growing the alumni support will be our main focus. Bringing back players who helped win a national championship back and letting everyone know Butler is not a team to mess with this season. The fans should get nothing but the best from our team and if they don't, my contact information is on the site and will expect them to hold me accountable for representing this great University. The fans can also expect to hear us screaming our fight song after every home game win, as with each win we will gladly sing our fight song to show our pride for representing this proud University.
Any special pregame routines or superstitions?
My biggest superstition is making sure and grabbing pieces of gum from our fans before all of our games. Need to feel that support and chew gum on the bench that our fans have brought. I also pay homage to the hockey gods before stepping on the bench before every game. These are just a few of the many pregame routines and superstitions I have.